The Declasse Vamos Muscle Car
Plus Valentine's Bonuses, Double Cash On Gunrunning Sell Missions & More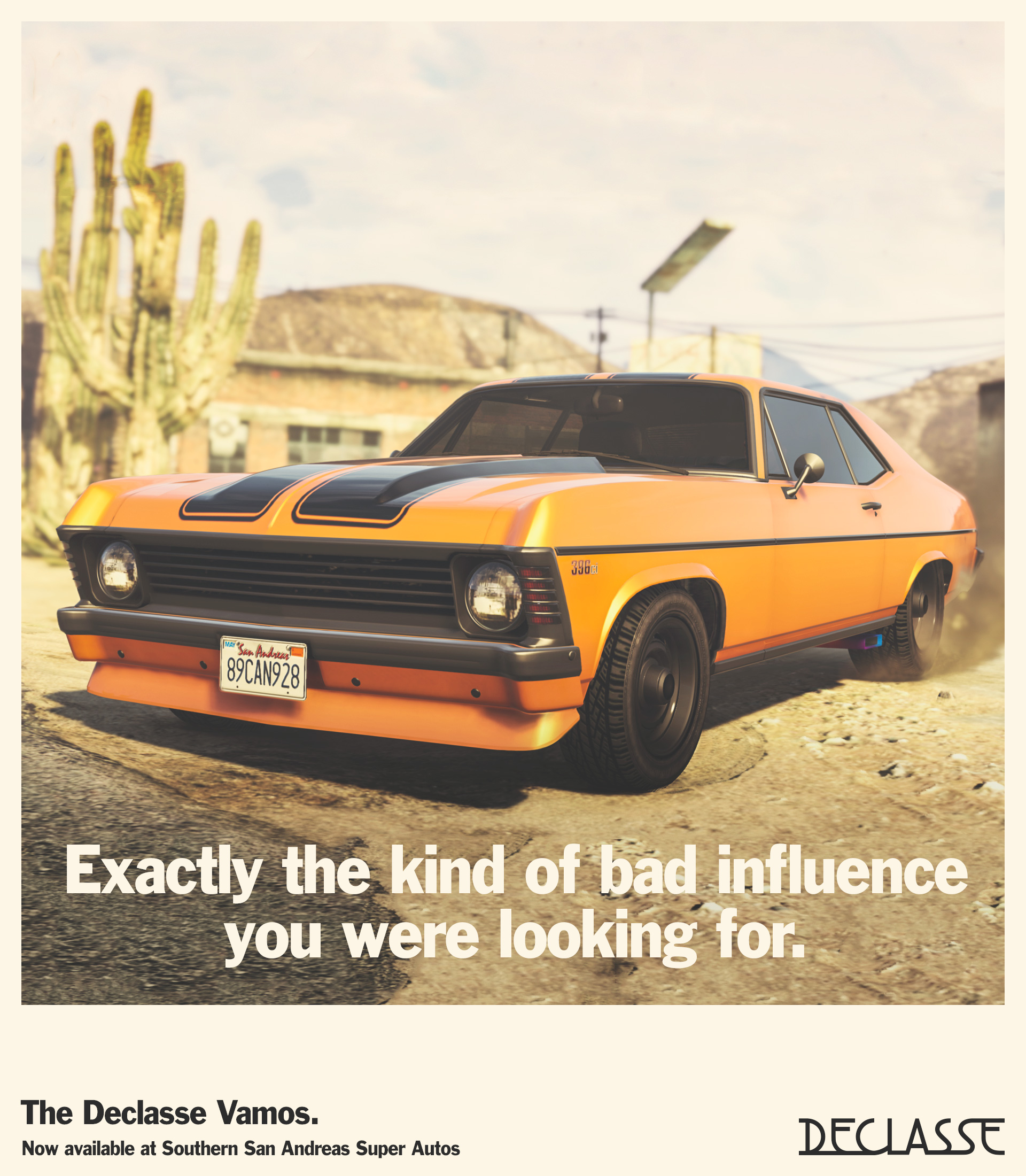 Believe it or not, the Vamos began life in 1960 as a sensible and straight-edge compact car. But over the course of the decade, something wonderful happened. It moved out of its parents' garage and started hanging around with V8's and fastbacks. Its wheelbase lengthened, its grille expanded, and its hood got so long and flat you could spend a whole summer of love on it. These days, it's exactly the kind of bad influence you were looking for.
The Declasse Vamos is now available exclusively at Southern San Andreas Super Autos.

You've got the basics covered this Valentine's Day – a gourmet meal at Up N' Atom and two tickets to Capolavoro at the Ten Cent Theater. But if you're really looking to impress, there's no greater bonding experience than barreling down Route 68 in an Insurgent Pickup while your better half fends off reams of Merryweather goons from a .50 cal turret. If that sounds right up your alley, then take advantage of Double GTA$ on all Gunrunning Sell Missions all the way through February 20th, or dive into the following team-based modes to reap Double GTA$ & RP:
Bunker – Till Death Do Us Part
Hardest Target
Trap Door
Siege Mentality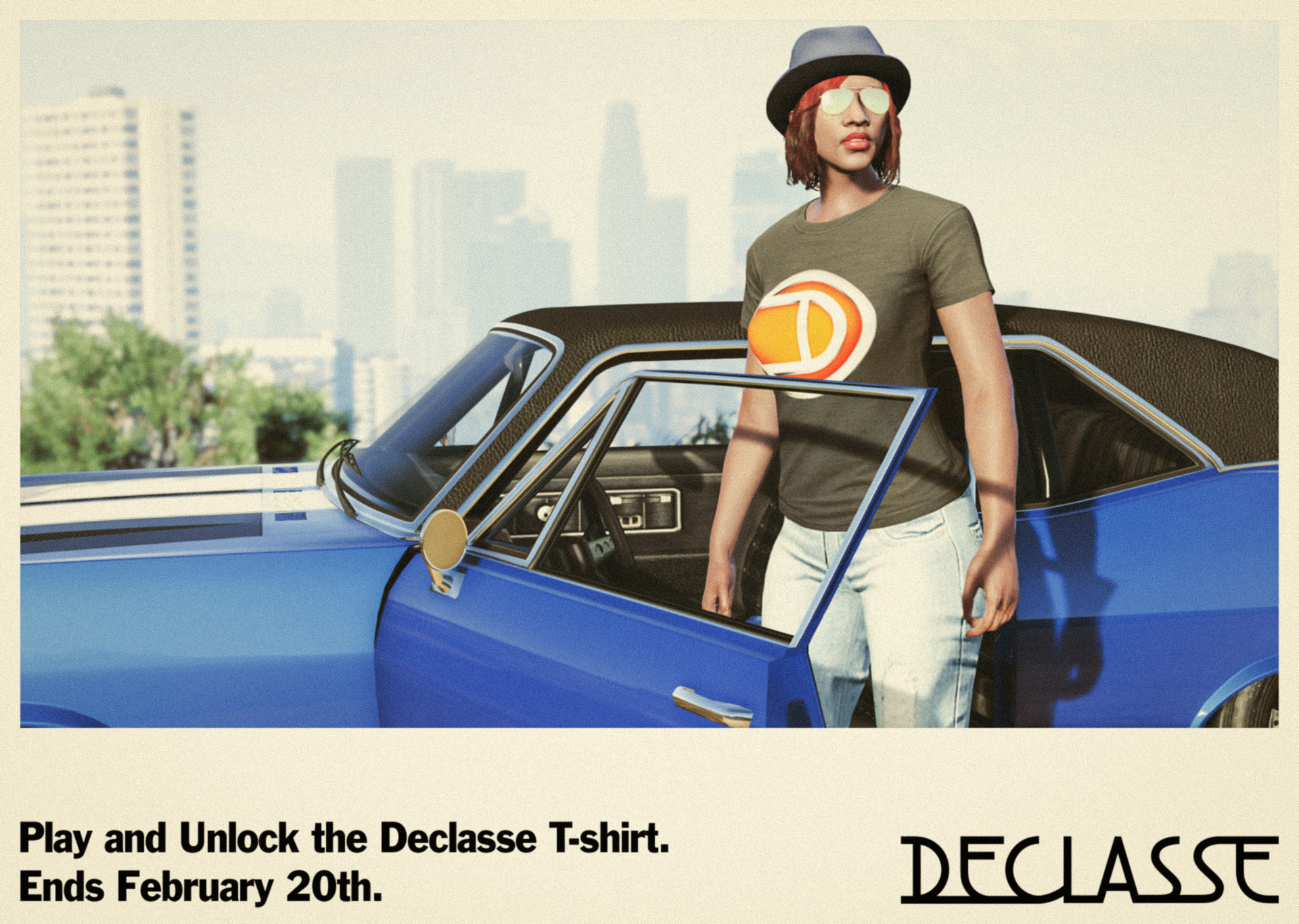 Show off your pride as a new Vamos owner with the Declasse Logo Tee, a free addition to your wardrobe when you play GTA Online anytime through February 20th.

This week, grab 30% off all Be My Valentine content – including the Albany Roosevelt, Albany Valor and all Valentine's Day Clothing. You can also pick up any weapon from Ammu-Nation at a 30% discount, get up to 40% off all Bunkers, the Mobile Operations Center and much, much more:
All Valentine's Day Content – 30% off
Bunkers – 40% off
Mobile Operations Center – 40% off
Mk II Weapon Upgrades – 40% off
All Weapons at Ammu-Nation – 30% off
HVY APC – 30% off
Pegassi Oppressor – 30% off
Weaponized Declasse Tampa – 30% off
Anti-Aircraft Trailer – 30% off
Bravado Half-Track – 30% off
Dune FAV – 30% off
HVY Nightshark – 30% off
Ocelot Ardent – 30% off
Ballistic Equipment – 30% off